Traveling and nursing: two of my favorite things in life. I initially heard about the study abroad course in Northern Ireland during my sophomore year from a friend who was planning on taking the class. Upon her return, she had amazing experiences and stories to share and it really sparked an interest in me. In the fall of my junior year I attended an informational meeting and knew right away this was something I had to do.
Comparative Healthcare in Northern Ireland is a two-week, three credit hour class in combination with Ulster University in Northern Ireland. The course is led by Kent State College of Nursing's Mary Kutchin, Ph.D. (c), RN, CNS. Students must be a junior or senior level student and complete an application with a reference.  Once we had our group of six students established, we met a few times prior to the trip and then we were off. We left Cleveland on a Saturday and landed in Dublin, Ireland, the next day. We traveled to the town we would be living in for the next two weeks, Londonderry (Derry), Northern Ireland. The six students stayed in the dorms right on campus immersed with the students at Ulster University. Having the opportunity to live with the students was really unique.
For two days the first week and two days the second week we toured the campus and had presentations from their professors – including a presentation from their head of school. For the majority of the lectures, the professors presented to just us six American students. This provided us with an amazing opportunity to discuss and compare various topics in healthcare including Mental Health nursing, Midwifery, Disaster preparation, Dementia research and Patient/Person Centered Care, just to name a few. We also sat in on a class professor Kutchin presented to the students at Ulster University. Sitting in class with the students from Northern Ireland was one of my favorite parts because I truly felt welcomed to their university. I had many great conversations with the students comparing our nursing schools and cultures.
For two days the first week and two days the second week we attended clinical at Altnagelvin Hospital in Derry, Northern Ireland. The six of us were placed on different units and paired with a registered nurse. The opportunity to shadow a registered nurse in a foreign country is truly a once-in-a lifetime opportunity. I observed their everyday practices, including medication administration, assessments and documentation. I learned so much about the culture and medical practices from the amazing nurses, physicians and patients at Altnagelvin. After each clinical and day of class we were required to write a reflective journal discussing our experiences. These journals were a great opportunity for me to truly think about the differences and similarities in nursing practices. Although very different in some aspects, I saw the same passion for patients from the nurses in Northern Ireland as I do in the nurses in the United States. I quickly realized nursing requires knowledge, strength and genuine passion no matter where you are in the world. At the end of the course we chose a healthcare topic and researched the practices in the United States vs the practice in Northern Ireland. Because I am very interested in Obstetric Nursing, I researched the similarities and differences to obstetric practices. I enjoyed finding research articles and journals on Obstetric practices in Northern Ireland. On our last day at Ulster University, we presented our PowerPoint to each other as well as representatives from the hospital and the school.
About the Author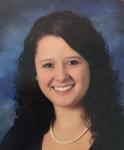 Christina Bogner is a senior level-nursing student at Kent State University. Serving as president, Christina is an active member of Students for Professional Nursing – a service group through the College of Nursing. She is currently a PRN Patient Care Assistant at two local hospitals. Christina is looking forward to graduating in May 2018 with her Bachelor of Science in Nursing degree. Her long-term goals include passing the NCLEX, working as a registered nurse in a Neonatal Intensive Care Unit and eventually returning back to school to become a Certified Nurse Practitioner.