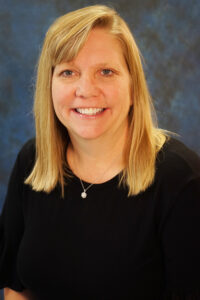 Growing up in small-town Uhrichsville, OH, I never imagined I would one day chair a national committee focused on public policy. My family had always been passionate about politics, but I often felt conflicted about the role of policy in health care. However, I discovered that I bring a unique perspective to the table.
As a novice nurse, I was unaware of how politics affect health care, but throughout my 30-year nursing career, I have seen first-hand how the voices of many can and do make a difference in improving patient care. In 2016, I accepted a full-time faculty position at Kent State University College of Nursing. While teaching the health policy course, I discovered I was passionate about the policies shaping health care. In 2018, I volunteered to be a member of the Association of Women's Health, Obstetrics and Neonatal Nursing (AWHONN) public policy committee and in 2019, I was nominated to chair that same committee.
An opportunity arose to share my unique perspective when a request was issued to AWHONN in July 2019 for individuals to contact Michael Warren, an administrator at the Health Resources and Services Association (HRSA) regarding the potential cut of the Secretary's Advisory Committee on Infant Mortality (SACIM). Founded in 1991, this Committee advises the Department of Health and Human Services on infant mortality and other programs that are focused on improving the health of pregnant women and infants.
As a Neonatal Nurse Practitioner, I am acutely aware that the United States of America and the state of Ohio are experiencing high rates of infant mortality. Unfortunately, Ohio has one of the highest infant mortality rates in the nation, but those rates are decreasing throughout the state. In 2018, infant mortality rates were 6.9 per 1000 births, a decrease from 7.2 per 1000 births in 2017 (Ohio Department of Health). Disparities unfortunately still exist with higher rates of infant mortality for African American infants. I knew cutting this advisory committee could result in less attention and funding focused on the infant mortality crisis. As such, my passion for this cause propelled me to volunteer to write a letter* in support of this vital advisory committee.
Not long after, I received a thank-you letter specifically mentioning the letter I wrote. It explained that the committee would continue to exist due to the efforts of nurse leaders such as myself! I was thrilled with the outcome of this simple act of writing about my unique perspective as a nurse working with this population.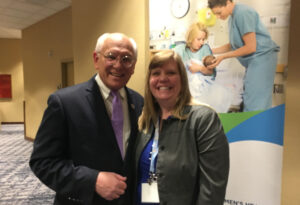 We as nurses have a distinctive perspective that can make a difference in shaping health policy. I encourage you to join a professional organization and add your voice and valuable point of view to the discussions taking place about improving health care for all.
*For a copy of the letter or to learn more about becoming an active nursing voice, contact mnibling@kent.edu.