Traveling has always been one of my favorite hobbies, but due to the rigorous course load for nursing majors, I never thought studying abroad in college would be an option for me. That changed when I discovered Kent State University's Florence Health Institute summer study abroad option! I knew I had to take advantage of that opportunity.
While I have traveled abroad before, I was excited to immerse myself in another culture for an entire month. Leading up to our departure date, I was a little nervous but also eager. Once we arrived in Florence and settled into our apartment, all that nervous energy vanished. With roughly 25 students in my program, and I enjoyed meeting new people right from day one.
Our classes were scheduled Monday through Thursday. My course load consisted of International Healthcare Policy, Italian for Medical Professionals and Pandemics that Shaped the World. In addition to our lectures, we took field trips to visit several area hospitals, as well as an orphanage. It was interesting to see Italy's approach to healthcare and its use of a universal healthcare system, which was very different from what I have observed in my clinical rotations and at my job as a nursing assistant. I was surprised when our professors limited our assignments outside of class, which allowed us ample time to travel on our long weekends.
As most of my time was spent in Florence, I got to know the city very well. I visited the Uffizi, Accademia Gallery, climb the Duomo and Giotto's Bell Tower, and more. I went to a different restaurant almost every night and tried new foods such as black truffle pasta. A month does not seem like a long time, but I quickly felt comfortable navigating around Florence. Before I knew it, I had my go-to spot for the best gelato and relied less and less on my GPS. It was completely different from anything I had experienced before when traveling and I absolutely loved it.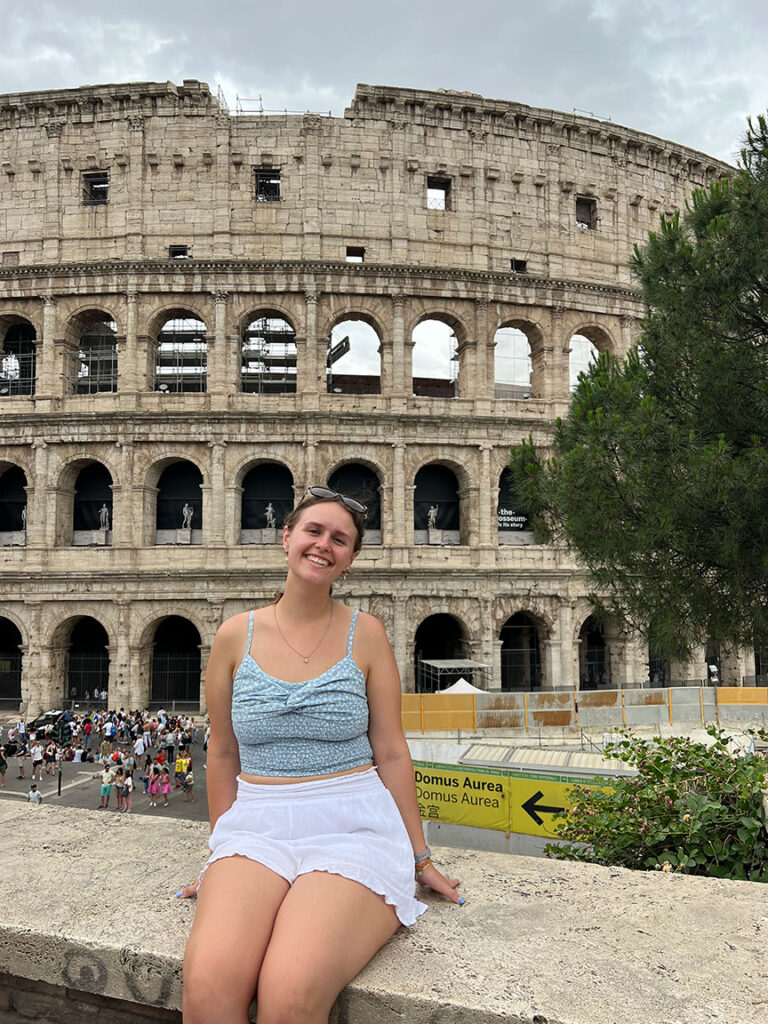 My roommates and I took weekend trips to Pisa, Venice, Verona, Rome and Cinque Terre. I was shocked at how easy it was to travel between cities. When in Rome we packed the weekend with visits to the Vatican, Trevi Fountain, Pantheon, Catacombs of Saint Callixtus and the Colosseum. During our tour, we saw the Colosseum's underground system of trap doors and pulleys that would have been out of sight of the patrons. These trap doors were at one point operated by hundreds of men and were used to lift animals such as tigers, bears, lions, hippos, and elephants up onto the stage where they would then fight gladiators or each other for the entertainment of those who came to watch. Rome was full of fascinating history, and I highly recommend a visit.
Cinque Terre consists of five small villages right on the water. Our hostel was high up on a cliff above the water with breathtaking views. We enjoyed relaxing on the rocky beaches, swimming, eating incredible food and cliff jumping. We even took a boat tour around the villages to snorkel in a cove where the water was crystal clear and full of fish. Cinque Terre was one of the most beautiful places I have ever seen, and I hope to explore it more one day. My time in Italy was incredible. It helped me to step out of my comfort zone and experience many new things all while learning how a different country addresses its healthcare needs. I am so grateful for my study abroad experience. I would encourage other nursing students to inquire about future study abroad opportunities because this was a once-in-a-lifetime trip I will never forget!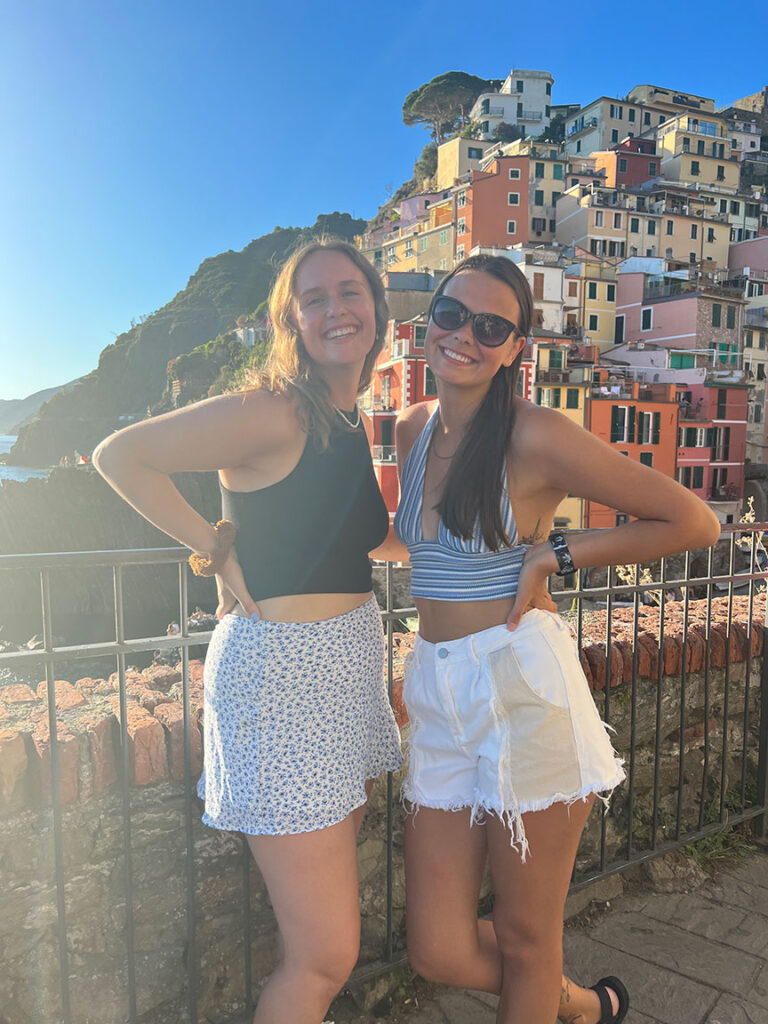 To learn more about the study abroad opportunities at Kent State University College of Nursing, please visit https://www.kent.edu/nursing/study-abroad.